Step to reproduce:
1) Go to
https://en.wikipedia.org/wiki/File:EE_C ... 60883).jpg
2) Click OR Middle Click OR Ctrl Click on the picture or any link for other resolutions

3) Get an XSS warning.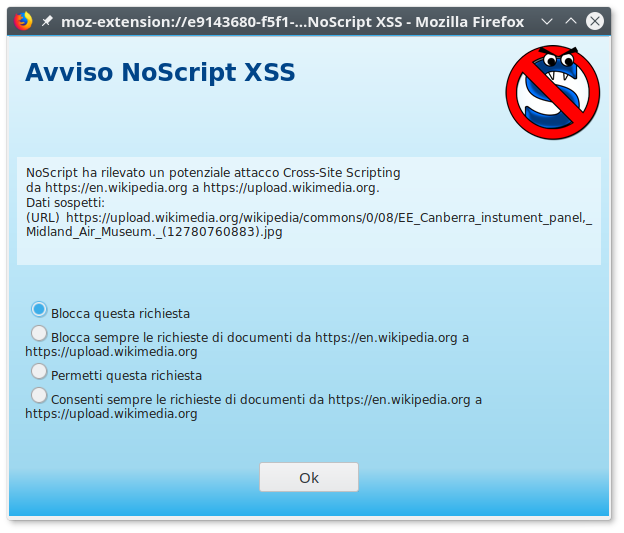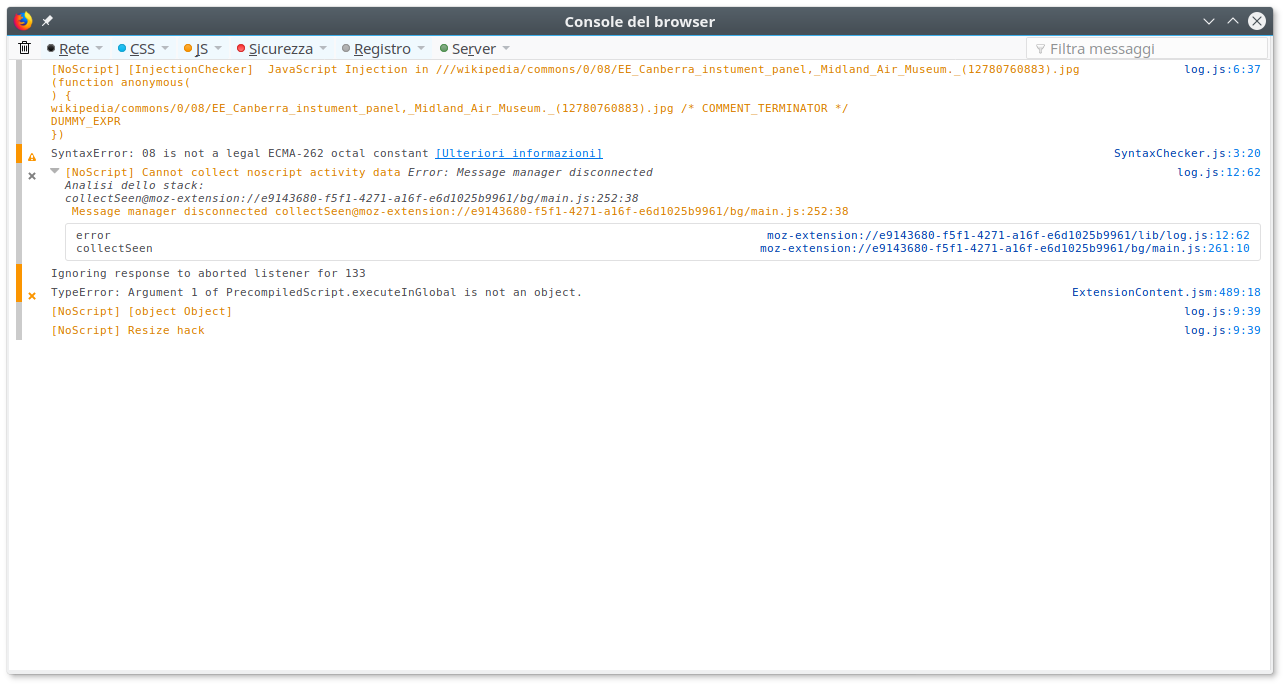 Console output:
Code: Select all
[NoScript] [InjectionChecker]  JavaScript Injection in ///wikipedia/commons/0/08/EE_Canberra_instument_panel,_Midland_Air_Museum._(12780760883).jpg
(function anonymous(
) {
wikipedia/commons/0/08/EE_Canberra_instument_panel,_Midland_Air_Museum._(12780760883).jpg /* COMMENT_TERMINATOR */
DUMMY_EXPR
})
Firefox 60.1.0esr on Debian GNU/Linux x86_64 (Mozilla binary tarball, not from distro repo) in a new clean profile, NoScript 10.1.8.17rc2 default configuration.
Same result for Firefox 61.0.2 release and Firefox 52.9.0esr/NoScript Classic 5.1.8.7rc3.
With Firefox 52.9 I didn't bother to test with a new clean profile...