Just started getting this. Apart from the obvious wording, not really sure what it means or the implications. Have been using ebay w/paypal for years, not aware of any identity leaks in all that time.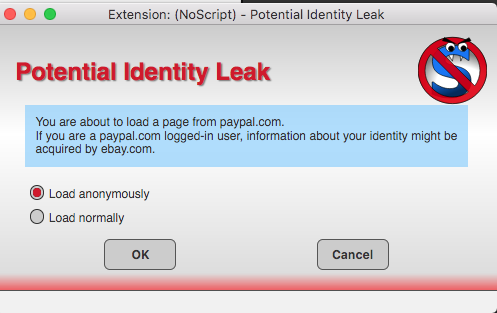 First, tried loading anonymously, which sounds good right? But that screwed everything up.
Unless there really is some actual vulnerability involved, would like to disable this feature. Right now just a PITA.