I have been using NoScript for years and it used to be very simple for anyone but I find it has become extremely complicated often destroying the browsing experience, especially when it comes to filling out forms and submitting them only to find that NoScript blocked the sending and the form gets emptied.
My latest problem is that I have not got a clue what this ABE is. I regularly visit a news site at
www.rense.com
but after the last NoScript update the page gets ripped to shreds with a message at the top of the page:

This happens despite my having authorized the entire page. The most annoying part of this is that ALL videos on the page vanish. If I click the Options button at the right it opens NoScript's options and presents me with something I cannot comprehend: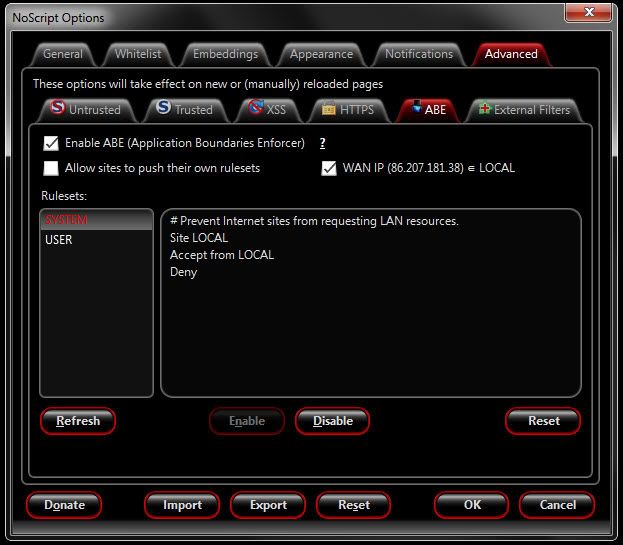 And to add even more confusion to the matter, if I click on the Disable button and refresh the page ALL videos that are supposed to be on the page get replaced with the configuration screen for my ADSL router (Orange Livebox):
Can anyone tell me how to restore the rense.com site to its former glory please?